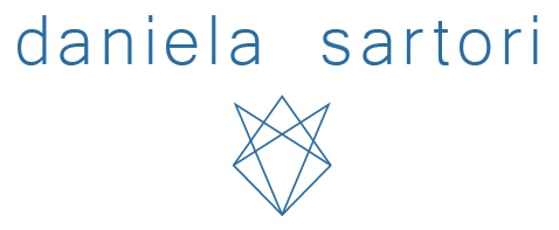 ABOUT DANIELA
Daniela Sartori launched her eponymous label in 2011. The line's exquisite interpretations of unity and simplicity have given her critical acclaim as a new designer. Sartori's design aesthetic is an exploration of fit; her intention is to deconstruct mold-making, made possible by years of experience in tailoring. Technical expertise, she feels, liberates the mind to an infinite and free creative process. Her clothes enhance feminine silhouettes, creating expertly tailored separates full of movement. Daniela Sartori has been involved in fashion design at all levels and for many years. Graduated with a degree from the University of Buenos Aires, Sartori has grown substantially in her work, participating in Colombiamoda, La Bid, Buenos Aires Fashion Week, and New York's Mercedes Benz Fashion Week.As a designer, I have always been passionate about the production process of the garment, from the sketch and the molding, to the final realization. I always understood these steps as part of the creative process. Slowly but surely, I specialized in female tailoring and to a lesser extent in male tailoring, looking for "durability" in the garments, quality in the tailoring and the love for the work that appreciates the craftsmanship. I exclusively use noble materials, mostly from natural fibers, preserving the original color of the fiber or achieving the colors through natural dyes.In 2011 "Daniela Sartori" was born as a need to counteract the fast-fashion market and low-cost, low-quality and high-human-cost garments. It arose as a personal and professional decision to want to enter the market not as another cog in the system but by rethinking and questioning its operation.I believe in the role of the designer as an active social actor and in the need to work to develop a passion for doing something very different from the logic of the big brands. The way to develop my eponymous brand was not to make garments and collections that meet the strict seasonal canon, where what is presented one year is already old the next one. The objective was not to promote constant consumption. Thinking of the garment as an object that has to last as long as possible. Being timeless and not a discard, leaving the footprint of the people involved in the garment itself. To carry this out, I decided to take great care of the production processes of both raw materials and clothing. In the choice of textiles I seek that they come from independent artisans who manufacture high quality, unique and natural fabrics. The molding is done by me personally and so are the samples and / or toiles. The brand is constantly growing, making small capsules every year that are added to the great family of garments that are available in the ecommerce, all handmade, by request and tailor made. It is aimed at a demanding public that seeks quality and exclusivity, appreciating a differentiated morphological and aesthetic proposal, taking experimentation, austerity and simplicity as a starting point.
WHY "THE NEW TAILORING"?
Ideamos The New Tailoring como eslógan de la marca porque representa la esencia de lo que hacemos, partimos del rubro de la sastrería para crear infinidad de tipologías y sin perder las particularidades propias nos atrevemos a ir un paso más allá deconstruyendo su estructura y reformulando sus usos, la sastrería implica el uso de materiales nobles y proponemos reemplazarlos por textiles de lujo 100% naturales, ya sea fieltros, telares de lana o algodón; para ello requiere un gran trabajo previo de experimentación y búsqueda para la elección del material correcto. Porque creemos en un producto de alto valor agregado y competitividad internacional, donde nuestro principal valor es la Trascendencia, es el pensar el indumento como pieza única e irrepetible, con la mejor técnica de confección, estéticamente atemporal, y hecha para durar en el tiempo.